Zantedeschia White Swan from £7.99 With Free Delivery

Choose from the following options for a Zantedeschia White Swan, distributed by Hayloft Plants:
£7.99 for one
£11.98 for three
The Specifics
White ruffled flower head
Solid stems
Hardy down to -5C
Performs well in the moist areas of the garden or in the damp soil at the edge of ponds
Height: 100cm
Spread: 60cm
Flowering period: May, June, July
Supplied in 9cm pots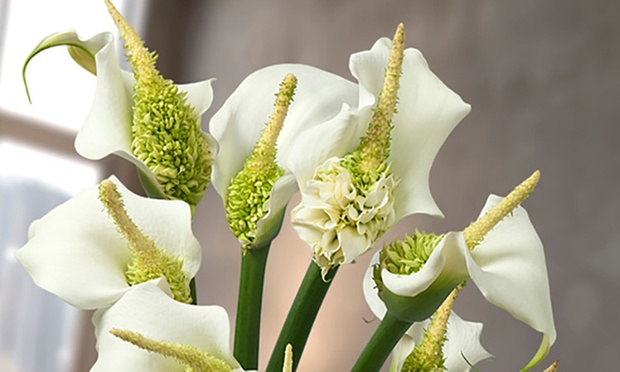 Images shown are for guidance only of the expected results from plants upon maturity. Different growing conditions may vary results.
See here for care recommendations for garden products.
Options
Details
Delivery:
Free. Allow 7 working days.
Your order:
Your order will be placed automatically via
Direct Checkout
. At purchase you will be prompted to enter a delivery address. Delivery address cannot be amended after order is placed. Orders made from mobile app will be dispatched to the billing address in your account.
Further information:
By purchasing a Groupon, you are purchasing a voucher for the products as described above. The order will be fulfilled by Hayloft Plants. For queries contact: info@hayloft-plants.co.uk. For more information on Direct Checkout, pricing and delivery, see the 
FAQ
.